Dryer Duct Cleaning
Back To Our Services
Clogged dryer vents? Call us! Are you unsure whether your dryer ducts are filled with and need an expert's opinion? Contact "Air Duct Cleaning in Burlingame". Our company stands by and is ready to help all our customers. Do your clothes smell funny or come out of the dryer damp? Is there a bad odor in the laundry room and the cycle take long to end? If you are faced with similar problems, don't waste time. Call our team for immediate dryer duct cleaning. These are not good signs for you or your dryer. They are signs that the vents are clogged with lint, hot air cannot find an exit point and there is a slight possibility of a fire. Our company can help you now.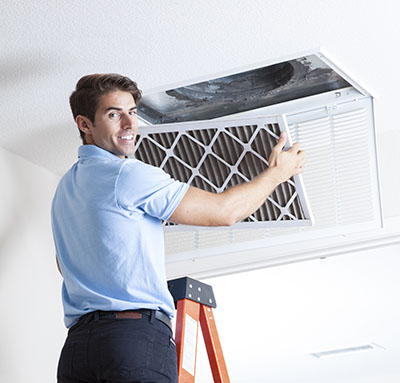 We Can Clean Your Dryer Ducts Today
The best way to avoid all these problems is to trust our team for annual inspections and dryer vent cleaning. The more you use it, the more often you should call for service. Lint doesn't take long to build up inside the vents and don't forget that these ducts also get dirty from the outdoors, even if there is a cap covering the vent. Our residential air duct cleaners clean this side of the vent with thoroughness and pay attention to the walls of the vents since dirt often sticks to them. Rest assured that we use proper brushes to remove stuck debris and lint and professional vacuums in order to absorb every shred of filthiness from within the vents.
Before we start cleaning a dryer vent, we take into consideration its special characteristics. Some are much longer than others and need a different approach. We like to pay attention to the points where the ducts bend since these are the harder parts to clean especially when the vents are long. The significant part is that our professionals travel with the right dryer duct cleaning tools so that the job will be done properly. As professional cleaners, our experts know how to make use of our equipment in order to fully remove lint from the vents. With snake brushes and the right vacuums and professional expertise on our part, the job is performed thoroughly and the vents are left pure and clean.
What's important for you to do is to trust our company at least once a year for dryer vent service. As air duct cleaning specialists, we understand how crucial is to keep such ducts in good condition and free of lint. Why let serious problems get ahead of you? You can prevent fire, enjoy your dryer and avoid ruining your clothes by trusting our dryer vent air system cleaning annually. Take a look at our website for our recent deals! Give us a call any time you need our service or advice!